Transportation
It is the primary mission of the Transportation Department to safely and efficiently transport the students of Randolph and Clay County to and from school. Our secondary mission is to provide a reliable and cost effective means of transportation for extracurricular activities, athletic events, and other approved activities as directed by the School Board. Our drivers, shop technicians, administrators and support staff are committed to maintaining a work environment that is conducive to achieving this mission. We will always be mindful that serving students, parents and schools is our purpose, and we will conduct our business in a manner that serves them best.
Following a few rules can help insure a safe ride for everyone.
- Please demonstrate the same conduct one the bus that you would in the classroom.
- Please finish all food and drink items before boarding the bus and please wait until exiting the buses before consuming drink or food items.
- Please help us keep our buses clean by depositing trash in the proper receptacles.
- Cooperate with the bus driver at all times.
- Please use appropriate language at all times (no profane or offensive language)
- Please refrain from using any tobacco products.
- Please be respectful of all school property and help keep equipment is good order.
- For your safety, please remain in your seats at all times.
- Keep head, hands, and feet inside the bus and out of the walk way.
- Remember, the bus driver is authorized to assign seats.
- To promote a more safe environment, observe all safety rules.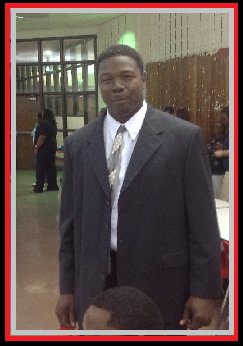 David Prince
Transportation Director

Remember that busing is the safest methods of transporting our students. You don't have to ride the bus to school, but you do have to go to school.
David Prince
Transportation Director

98 School Drive
Cuthbert, GA 39840

(229) 732-6227 (Office)
(229) 732-3840 (FAX)