School Nutrition Program

The School Nutrition Program provides nutritious breakfasts and lunches each day throughout the school year. School meals provide nourishment that is important to children's growth, academic achievement and physical performance.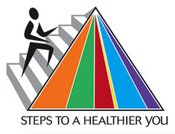 Non-discrimination Statement: This explains what to do if you believe you have been treated unfairly.

In accordance with Federal law and U.S. Department of Agriculture policy, this institution is prohibited from discriminating on the basis of race, color, national origin, sex, age, or disability. To file a complaint of discrimination, write to USDA, Director, Office of Civil Rights, 1400 Independence Avenue, SW, Washington DC 20250-9410 or call (800) 795-3272 or (202) 720-6382 (TTY). The Thomasville City Board of Education is an equal opportunity provider and employer.
NUTRITION STANDARDS

The U.S. Department of Agriculture (USDA) sets regulations which govern the operation of the School Nutrition Program and establishes nutrition standards for the meals that are served. The nutrition standards require that lunches provide one-third of the Recommended Dietary Allowances for protein, vitamins A and C, iron and calcium as well as one-third of the child's recommended energy needs. School breakfasts are planned to provide one-fourth of a child's daily nutritional needs.

School meals must also meet nutrition standards as outlined in the Dietary Guidelines for Americans.

DIETARY GUIDELINES FOR AMERICANS

The Dietary Guidelines for Americans were established by the USDA and the U.S. Department of Health and Human Services. These guidelines are updated every five years. Below are some of the recommendations of the 2005 Dietary Guidelines for Americans.

- Balance the food you eat with physical activity.
- Eat a variety of foods with smart choices from each food group to get the most nutrition out of your calories.
- Emphasize fruits, vegetables, whole grains and fat-free or low-fat milk and dairy products.
- Vary your vegetables.
- Focus on fruit.
- Include lean meats, poultry, fish, beans, eggs and nuts.
- Limit the amount of saturated fats, trans fats, cholesterol, sodium (salt), added sugar and refined grains.
- Get enough potassium, fiber, vitamins A and C, calcium and iron.
- Read, understand and use food labels for better nutrition.
- Understand food safety and practice food safety for better personal wellness.

MENU PLANNING

Menus are planned by the school nutrition director and the school managers. Students and others in the school community are encouraged to suggest favorite foods and menus.
STATEMENT TO REQUEST ACCOMMODATIONS FOR SPECIAL DIETARY NEEDS IN THE SCHOOL MEAL PROGRAMS
Contact Information

Genette Wimberly
School Nutrition Program Director
229-732-2295