Randolph County School System Technology Department

Mission Statement

The Randolph County School System Technology Department is dedicated to enhancing the learning experience by infusing technology into the instructional process and to provide the technological support needed for all stakeholders to achieve maximum success.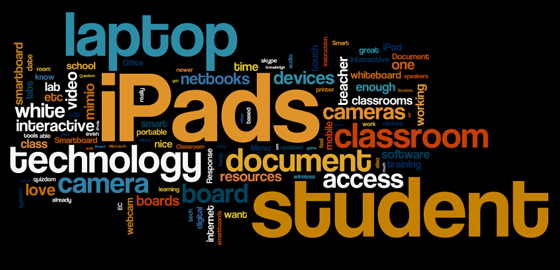 The role of the technology department is to provide quality service, programs, support, and activities for the purposes of improving student learning, enhancing instructional and administrative effectiveness. The students will use technology to prepare themselves for 21st Century careers.

- The Randolph County School System is committed to improving the educational experience by:
Continuing to upgrade, maintain, and support the wired and wireless network infrastructure.

- Making hardware and software that is up to date available to students, faculty, staff, and administrators

- Provide students with the technology tools needed to develop the technology skills to bridge the gap between secondary educations and the essential skills necessary for college readiness or critical skills needed in career development

- Improve communication among all stakeholders by providing effective communication channels

- Assisting teachers in the integration of technology into the curriculum.

- Utilizing technology to support, develop, and evaluate the professional growth of administrators, faculty, and staff that will result in maximum learning for all students.

James Cobb
James.Cobb@sowegaK12.org
Director of Technology
Randolph County School System
Tentative Schedule for Technology Support
Monday - High School
Tuesday - Middle School
Wednesday - Elementary School
Thursday - High School
Friday - Board Office or as needed
The above schedule changes frequently depending on the urgency of need.
We understand every need is important however, events that are critical to the day-to-day operations of an entity take precedent over others.
All employees that that receive an laptop must fill out this form prior to receiving their laptop/Chromebook.
All employees that that receive an iPad must fill out this form prior to receiving their iPad.
If you need a website unblocked, please fill out this form and click the submit button at the bottom. Once the form has been submitted the website will be evaluated to determine whether the site should be unblocked.
Use this form to request iPad Apps for download or purchase. Once the download or purchase has been approved, you will be notified when the App will be available. All questions must be completed before the form will be submitted.
This survey will be used by the Randolph County School System to determine current technology strengths and weaknesses. The data collected will be formulated into information that will be used in the decision making processes to improve student learning.